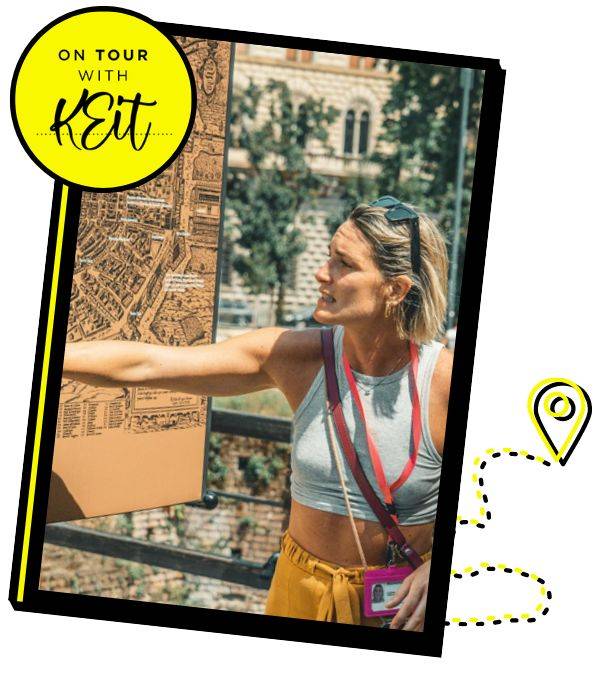 Milano: what a great city to discover!
The best way to do it? Book a tour with me!! Well yes.. this is Caterina, local tour guide, born & raised in Milano!
My job is to walk you through the main highlights of my beautiful city.
What to expect?
Great food and drinks & excellent made in Italy shopping.
Some culture and history. And a lot of fun.
I am here to let you live the real milanese experience, just like I would do! Not crowded places, just quality bites and a full immersion in what the real Italian fashion is.
Forget about fast-foods and mainstream brands.
I'm here to let you taste "my" Milano. What are you waiting for???


2 hr 30 min
from 120 € p.p.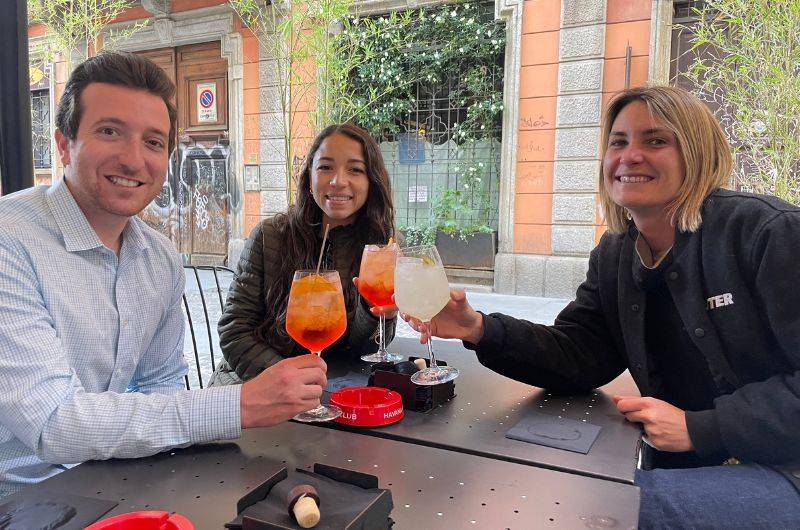 2 hr 30 min
from 130€ p.p.

Elizabeth Sherman
2023-09-22
If you're looking to do a food tour in Milan, make sure that you go with Caterina! She took us to so many amazing places - and everything was super delicious. We've been on dozens of food tours all around the world, and this one rises to the top. She's super knowledgeable about the food scene in Milan & gave us amazing recommendations for other places to try out while we were vacationing there. Five stars for sure!
Can't recommend a tour with Caterina enough! Our afternoon with her was the perfect welcome to Milan, as we learned a ton about the city and its food, met other locals at the restaurants and shops we stopped at (who all clearly adore Cat), and devoured all the delicious bites and libations she had in store. Cat's vivacious energy and love of her hometown made the tour all that more special. The three hours flew by, with all the stops, sights, and food we fit in, and more than a few shopping/fashion suggestions for us to check out the next day. Cat also went above and beyond in arranging a dinner reservation for us the next night, so that we could enjoy the heavenly Milanese specialities (that risotto! that breaded egg!) of a family member at a trattoria we never would have found without her.
Christine Killian
2023-09-16
Great food tour! Caterina is full of energy and hosts a great tour. Lots of good eats and drinks around the city. She offers great information and history of Milan. She also provides great advice on places to shop and eat! Highly recommend her!
Breanna Goldner
2023-09-08
My parents and I had an amazing time with Caterina. Not only was she personable and welcoming, but she also was very knowledgeable about Milan. We only had one day in the city, and thoroughly enjoyed spending part of it with Caterina. Would definitely recommend this experience!
This was a great tour. We couldn't commend Caterina more for her skill at bringing a group of strangers together to have fun. Her choice of stops to taste delicious local food was excellent and her explanations of the food, the local history and the culture made for a most enlightening experience. She was very considerate of our needs as older, less mobile participants while maintaining an enjoyable experience for everyone.
Gabrielle Parzygnat
2023-08-28
Such an amazing tour with Caterina! She was so sweet and knowledgeable about the area and took us to the best spots to grab Milano food! A must do tour if you want to eat the best focaccia and gelato ever.
I booked this tour because a previous guest had written a review that said Cat was treated like family at the food tour stops. I wanted a food tour that had authentic Italian food and supported locally owned businesses. More than the typical pizza and pasta, Cat takes you on a history tour through food and drinks. I was nervous because I was a solo traveler and the group who signed up had to cancel, and as soon as I met Cat it was like going to lunch with an old friend. She is so talented at weaving personal connection, history, walking, and food together—you actually forget you're on a tour! Highlighting the overlooked cuisine of Italy, this tour exemplifies Italian heritage and hospitality. The best part is Cat is loved by the shopkeepers, waiters, and hosts, making you feel like you are stopping by for a quick meal at someone's house. You never feel like a part of a tour, just hanging out with Italian friends in Milan. I look forward to visiting her again the next time I'm in Milan and trying another one of her tours.
Our tour with Caterina was great from the moment we booked. Cat was in touch with us to thank us for booking and to ask a few questions. She was also kind enough to respond to questions about local restaurant advice months in advance while we were planning our trip. The minute we met Caterina we knew we would have a great day! She's warm, friendly, smart, knows how to manage a crowd, so incredibly knowledgeable about her city, history and food. At our first food stop we knew it was going to be a great tour. The restaurants, shops and waiters all know and have a great relationship with Cat. The food was delicious everywhere we visited. We felt like locals. We've been a lots of food tours everywhere in the world but we have never had such an amazing and personal experience like our food tour in Milan with Caterina. I highly recommend booking with her for any tour that she offers in Milan. I wish we had more time!
Ava Viscariello
2023-07-28
Absolutely loved my tour with Caterina! My friend and I had a blast. Caterina is friendly, fun, bubbly and knowledgeable. I do recommend! You'll learn insider tips from a local, hear captivating stories and also have a good laugh!
Allison Bajracharya
2023-07-27
We LOVED our tour with Catarina. She is warm, welcoming and so knowledgeable and everything was delicious. Our 12 and 14 year olds loved her too! We absolutely recommend this as a must do in Milan!